BluBlu Studios Named Best Explainer Video Agency of 2021
As we slowly wrapping up this surprising and unusual year, the time has come to sum up the work from the last twelve months. While focusing on our achievements we were pleasantly surprised that Digital.com, a leading independent review website included BluBlu Studios as one of the best video production companies of 2021.
Digital.com research team conducted a 40-hour assessment of over 70 explainer video agencies. BluBlu Studios and other agencies were required to offer multiple service lines, ranging from simple one-minute videos to more complex broadcast video or graphic design services. The study also examined service providers that cater to clients across various industries. Experts at Digital.com reviewed large firms with more resources and full-service options, and small agencies that provide personalized and budget-friendly services.
If you want to check the complete list of the best explainer video agencies of 2021, visit their website.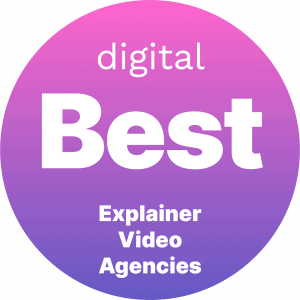 ABOUT DIGITAL.COM
Digital.com reviews and compares the best products, services, and software for running or growing a small business website or online shop. The platform collects twitter comments and uses sentiment analysis to score companies and their products. Digital.com was founded in 2015 and formerly known as Review Squirrel. To learn more, visit https://digital.com/.
---
Back